Vision
The creation of a 501(c)(3) foundation was authorized by the Board of Directors of the Erie Masonic Temple Association to support the preservation and restoration of the building, by virtue of raising funds via grants, fundraising activities and events, and individual contributions.
Upcoming Events
The Foundation is pleased to be a part of Erie Gives Day on August 11th, 2020. Donations can be made by check (in advance) or by credit cart on August 11th. All gifts will recieve a pro-rated match by the Erie Community Foundation, and are tax deductable.
More information can be found on the Erie Gives website.
CONTACT
Eric Carlson, Chairman
(814) 459-2425 Ext. 705
Contact: foundation@masonictempleerie.com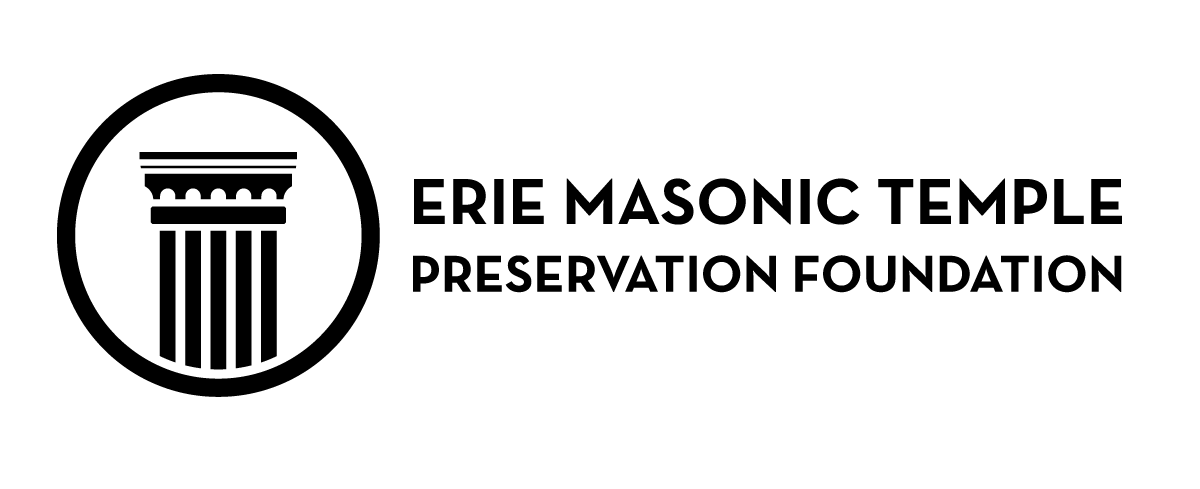 Note: The Erie Masonic Temple Preservation Foundation is tax exempt under IRS code 501(c)(3) and has been designated a public foundation. Donations made to the Foundation are tax deductible.